Hotel de Campo
PATAGONIA ALL YEAR ROUND
Proposal
For those of you who wish to enjoy peacefulness and nature, at El Pedral's retreat we offer lodging and full board at the historical manor of the farmhouse.
The manor built in 1923 is part of a unique scenery, made up by an endless pebble shore, high cliffs and fauna in its natural habitat. In this magical place guests are welcome to take walks at sunset, read in any of the house' rooms, enjoy the warmth of the firewood or savour dinner in a family atmosphere. The house of El Pedral is an original Patagonian farmhouse and constitutes a museum itself. This farmhouse has a history and particular design that result especially attractive.
Activities
INCLUDED IN THE RATE
Departing from the country house and after driving for only 8 km, we will get close to the typical high cliffs of the Península Valdés coasts. The Punta Ninfas' lighthouse is located at the south end of the Golfo Nuevo's mouth, where you will be able to see breathtaking views of the Atlantic Ocean and the gulf, as well. Visiting this place is an excellent programme to contemplate the sunset or the moonrise reflected on the sea.
The beach at the foot of Punta Ninfas' cliff is the natural habitat of an important rookery of elephant seals, where they can be observed in small groups throughout of the year. In mid-September, male individuals arrive to 'mark their territory' in order to start making up their harems and increasing them. After driving for only 15 minutes from the house, we will arrive at the end of the road leading to the Punta Ninfas' lighthouse, where we will finally get to a pathway down to the beach. Once on the coast, we will be able to walk along the beach and watch these animals very closely. Please, remember that it is very important not to bother them. Therefore, it is highly recommended to advance slowly in a crouch position, in order to be able to obtain good pictures without making them feel attacked or invaded.
Our cooking is one of the entrance doors to the Patagonia. In the quest of offering dishes which highlight the values and products typical of our region, our cuisine sails across the sea in an attempt to picture the landscape in the plate. Modern, genuine and traditional dishes characterize our cuisine. Which is our added value? Going back to the origin offering simple but delicious dishes.
Every year in September, a growing colony of friendly Magellanic penguins settles in El Pedral. A guide tour among its nests will enable you to know much more about these curious animals. El Pedral keeps a control and cleaning program along its coasts, together with collaborating with the foundation GPS, Global Penguin Society, which monitors the Magellanic penguins' colony of Punta Ninfas.
ACTIVITIES WITH ADDITIONAL COSTS
The traditional watching tours or trips on the Yellow Submarine to watch southern right whales embark at Puerto Pirámides and have an additional cost. Sailing along the Golfo Nuevo, you will also be able to observe South American sea lions and several sea birds.
PROGRAMMES FOR THE LITTLE ONES
El Pedral Express
The farm
The swimming pool
The bikes
Self-guided pathways
Football field
Birds observation
Programmes on the beach to watch whales and/or killer whales (orcas)
Rates 2018
Below you will find the rack rates per passenger and per night of lodging, which include full board including alcoholic drinks, three guided excursions (to the penguins colony, the elephant seals rookery and to Punta Ninfas' lighthouse), together with their corresponding taxes.
Please, note that the rack rates mentioned before are subject to changes without prior notice and they are expressed in US dollars at the official exchange rate.
Rate per passenger
Adults
Juniors
(4 to 12 years old)
Children
(0 to 3 years old)
Double room (on double occupancy)
USD 300
USD 150
Free
Single room
USD 500
USD 250
Free
Additional bed (triple room)
USD 300
USD 150
-----
Open all year long.
SERVICES AND AMENITIES
The country hotel is the antique Norman manor built in 1923 by Félix Arbeletche. It is composed by three buildings: the main house where breakfast and meals are served, and two wings with eight bedrooms, which can be transformed into double, twin or triple rooms, according to the preferences of the guests. A little entrance hall is shared every two rooms. If needed, a cradle is also available.
The 220 V power is generated by wind energy. In case there is no wind, power is generated by a diesel generator.
There is no telephone or mobile service. We have a limited satellite internet connection.
There is no TV.
In the farmhouse, cash is needed only for paying tips or additional services such as premium wines.
STORIES
"Enclave expectacular y personal de lujo"
Itxaso17, escribió una opinión el 1 de noviembre de 2017
Elegimos una estadía de 3 noches en El Pedral como inicio a nuestra luna de miel y fue un acierto. Es un remanso de paz lejos del ruido y alboroto de la ciudad. Ideal para descansar y poder aprovechar todos los servicios que ofrece El Pedral. Se encuentra cerca de Punta Ninfas, a pocos minutos de una pingüinera, donde se pueden ver pingüinos y Elefantes marinos a un par de metros, en su entorno natural. El personal es muy amable: Maite te hace sentir como en casa, teniendo acceso a la cocina siempre que quieras, aunque la verdad con las estupendas comidas de Pablo no hace falta… See more
See more at TripAdvisor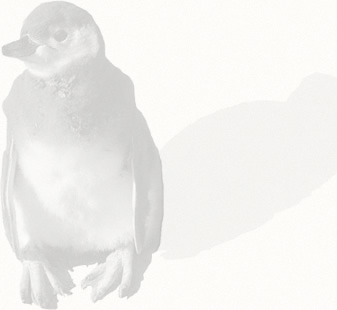 FAMILIES
Two families with children carry out the project of El Pedral. That is why our proposal has been conceived to have special details to make your trip with active and curious children unforgettable.