Día de Campo y Pingüinos
PENGUINS IN PUNTA NINFAS, ARGENTINIAN PATAGONIA
OUR PROPOSAL
The excursion to know the Magellanic penguins' colony is a full day programme.
This excursion starts in the morning and departs from Puerto Madryn in small groups. Not only does it allow you to observe amazing fauna, it also enables you to experience the Atlantic Patagonia from the point of view of the first pioneers who settled in this area in the last century. It constitutes an excellent choice for those who could not schedule a stay in the country hotel or do not want to drive 300 km to watch the penguins at Punta Tombo.
ACTIVITIES AND SERVICES
INCLUDED IN THE RATE
The Punta Ninfas lighthouse is located only fifteen minutes from the farmhouse, on the high cliffs south of the Golfo Nuevo mouth. It is a valuable reference for sailors coming into the gulf, together with being a faithful watcher for the first whales arriving at the gulf every year, during the cold May days. The landscape from the lighthouse at Punta Ninfas overlooking the cliffs will make you feel a privileged witness of a distinct magical and incredible scenery.
The house of El Pedral is an authentic Patagonian farmhouse. Its history and particular design results particularly attractive: El Pedral has been built at the beginning of 20th century. Its materials and furniture has been brought in ships from Europe, which disembarked on the coasts of the proper farm. It has been inaugurated in 1923 and still keeps the aesthetics and style of those times evoking a glorious époque of adventurous entrepreneurs, undisputable pioneers of the development of the Península Valdés.
Every year in September, a growing colony of friendly Magellanic penguins settles in El Pedral. A guide tour among its nests will enable you to know much more about these curious animals. El Pedral keeps a control and cleaning program along its coasts, together with collaborating with the foundation GPS, Global Penguin Society, which monitors the Magellanic penguins' colony of Punta Ninfas.
Early in the morning and while we visit the natural reserve, Humberto, our 'chief roaster', with the aid of his assistants will prepare a typical and unforgettable Patagonian lamb roasted on a spit. The menu includes homemade empanadas, assorted salads, house wine and fruit salad.
After lunch and while the children are having fun in the pool, the farm or playing football in the football field, you will enjoy a tasty cup of tea or coffee and a delicious Welsh cake. We will return to Puerto Madryn while you rest for a while.
RATES
Adults
Juniors
(4 to 12 years old)
Children
(0 to 3 years old)
Full day excursion
ARS 1350
ARS 600
Free
Lunch with wine included (always)
ARS 675
ARS 300
Free
Total balance per passenger
ARS 1.950
ARS 975
Free
Frequency: Every day as from 15th September until 15th April.
Schedule: Trips at 8:30, coming back at 17:00.
Venue for departure and return: Monumento a la Mujer Galesa (Av. Roca al 300), Puerto Madryn.
Êtes-vous français? Nos tarifs
L'article du Figaro Magazine sur El Pedral (Août 2017)
Día de Campo y Pingüinos
Agencia de Turismo
Legajo Nro. 16519 - Disposición Nro. 551.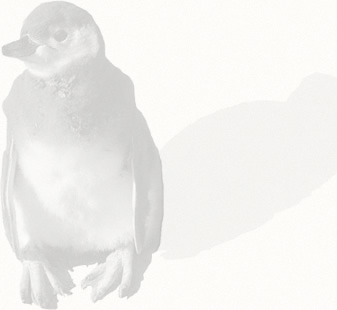 FAMILIES
Two families with children carry out the project of El Pedral. That is why our proposal has been conceived to have special details to make your trip with active and curious children unforgettable.